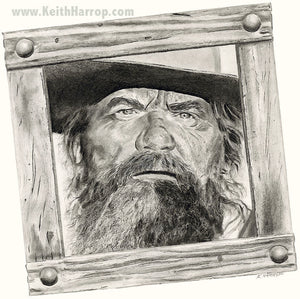 This is an illustration of actor Christian Calloway His earthy look helps him to be cast as cowboys, homeless men and woodsmen.
Available as:

ORIGINAL: Pencil on paper. 14H" X 14W"  - $125.00

Paper print: 14H" X 14W" - $35.00

Watermark will not be printed on image

FREE shipping within USA

All reproduction prints are scanned and printed using gallery standard, professional equipment and materials. Ensuring the highest quality.